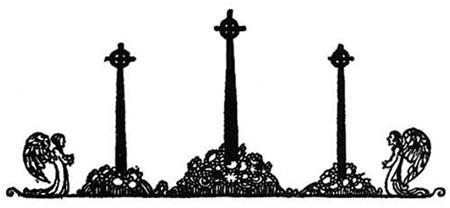 Wanton Voluptuousness: the Lucy Westenra Collection

At Black Phoenix, we have a real thing for Lucy.

This collection contains a bath oil, Oceans of Love and Millions of Kisses, which is innocent sensuality and sweetness personified. There are two room sprays: Lucy's Boudoir, which embodies Lucy's youth, beauty, and coquettish innocence, and another, Lucy's Darkness, that is the scent wafting through her room during her room during her final days among the living. They can be used alone, or the latter can be sprayed to corrupt the former.

Lucy, Kissed is a perfume illustrating the scent of her undeath.

$29 per 8oz Bath Oil
$25 per 4oz Room Spray
$17.50 per 5ml Perfume Oil

No squirts or samples are available for this series.


OCEANS OF LOVE AND MILLIONS OF KISSES
Why can't they let a girl marry three men, or as many as want her, and save all this trouble?

Orange blossom and honey.

Shea oil, olive oil, mineral oil, apricot kernel oil, fractionated coconut oil, rosehip seed, evening primrose oil, vitamin E, isopropyl myristate, glycereth-7-cocoate (derived from coconut), oleth 3, Citrus aurantium var. amara, and Black Phoenix Alchemy Lab perfume blends.
.SOLD OUT.


LUCY'S BOUDOIR
Rose water and lavender with stargazer lily, white carnation, bois de rose, white iris, violet, and honey.
.SOLD OUT.
LUCY IN DARKNESS
And then insensibly there came the strange change which I had noticed in the night. Her breathing grew stertorous, the mouth opened, and the pale gums, drawn back, made the teeth look longer and sharper than ever. In a sort of sleep-waking, vague, unconscious way she opened her eyes, which were now dull and hard at once, and said in a soft, voluptuous voice, such as I had never heard from her lips, "Arthur! Oh, my love, I am so glad you have come! Kiss me!"

Denn die Todten reiten Schnell. Black opium poppy, laudanum, blood, and a chaplet of garlic flowers.
.SOLD OUT.


LUCY, KISSED
There was a long spell of silence, big, aching, void, and then from the Professor a keen "S-s-s-s!" He pointed, and far down the avenue of yews we saw a white figure advance, a dim white figure, which held something dark at its breast. The figure stopped, and at the moment a ray of moonlight fell upon the masses of driving clouds, and showed in startling prominence a dark-haired woman, dressed in the cerements of the grave. We could not see the face, for it was bent down over what we saw to be a fair-haired child. There was a pause and a sharp little cry, such as a child gives in sleep, or a dog as it lies before the fire and dreams. We were starting forward, but the Professor's warning hand, seen by us as he stood behind a yew tree, kept us back. And then as we looked the white figure moved forwards again. It was now near enough for us to see clearly, and the moonlight still held. My own heart grew cold as ice, and I could hear the gasp of Arthur, as we recognized the features of Lucy Westenra. Lucy Westenra, but yet how changed. The sweetness was turned to adamantine, heartless cruelty, and the purity to voluptuous wantonness. Van Helsing stepped out, and obedient to his gesture, we all advanced too. The four of us ranged in a line before the door of the tomb.

Van Helsing raised his lantern and drew the slide. By the concentrated light that fell on Lucy's face we could see that the lips were crimson with fresh blood, and that the stream had trickled over her chin and stained the purity of her lawn death-robe.

Diabolical voluptuousness, a siren song from the grave: juniper and yew brushing against blackened violets and funeral roses, red musk and hot blood, veined white marble and icy, brittle musk, all pulsing with the sinister, hypnotic scent of patchouli, amber, oude, and cubeb.
.SOLD OUT.