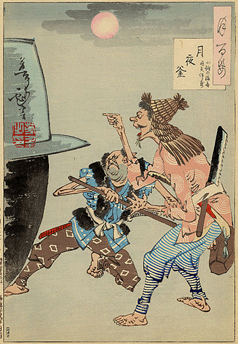 Black Phoenix Trading Post offers a Lunacy tee every month that coincides and compliments the Lunacy offering at Black Phoenix Alchemy Lab.
The tee is available for two days before and after the Full Moon every month.

The full moon dates for 2013 are as follows:

January 26
February 24
March 24
April 21
May 25
June 23
July 23
August 21
September 19
October 18
November 17
December 17


There are no Lunacy tees available at the moment.
Please check back, or sign up for updates on the Black Phoenix Partnership's mailing list.
BLACK PHOENIX ALCHEMY LAB, BLACK PHOENIX TRADING POST, BPAL, IMP'S EARS, A LITTLE LUNACY, CARNAVAL DIABOLIQUE and all oil names are trademarks of the Black Phoenix Partnership. All descriptions and original artwork © 2000-2009, Black Phoenix Partnership except for public domain works. Carnaval Diabolique artwork © 2009 Jennifer Williamson and Black Phoenix Partnership, Phoenix Steamworks artwork Carnaval Diabolique artwork © 2008-2009 Julie Dillon and Black Phoenix Partnership. Used with permission, all rights reserved.