Hand-Crafted Black Phoenix Key Chains
$18US


Heavy steel Black Phoenix key chains. Hand-poured resin gives the little buggers a glassy sheen, and the rough steel lends a true ass-kicking touch. Two designs are available: the Brimstone logo and the Triple Dagger.

These fiendishly durable steel key chains are exclusive to the Trading Post, and were created by and for Black Phoenix. They cannot be found anywhere else in all of Heaven and Earth.

The current run for each style of key chain is one dozen pieces. Since each piece is hand-crafted, they will come down temporarily as they sell out in order for us to take the time and care necessary to create more.

1" x 1 1/2".

Each key chain is $18.00US.

Click on the image to order.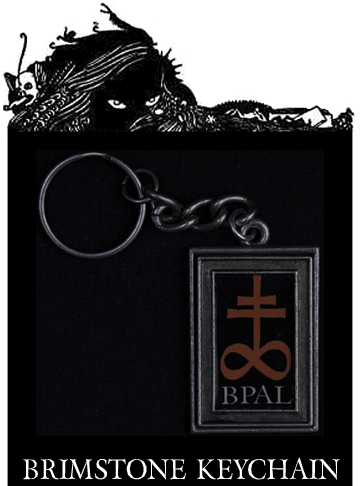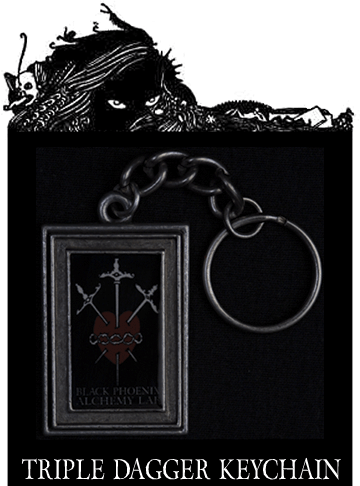 Black Phoenix Alchemy Lab Notepads

Handy lil' pads that are perfect for taking to a meet & sniff or Will Call, doodling, or making into very small paper airplanes!
$2.50 each!

Click on the image to order.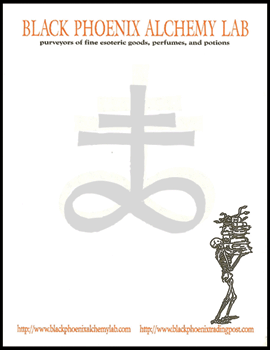 Black Phoenix Alchemy Lab Magnets

Stick 'em on your fridge, your filing cabinet, your lunch box, your car, and your super-sneaky wall safe! Thin, flexible, and full of magnetic goodness. The small ones are 3.5" x 2", and the large ones are 4.5" x 5".


The small magnets are $2.00.
The large magnets are $4.00.

Click on the image to order.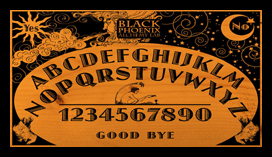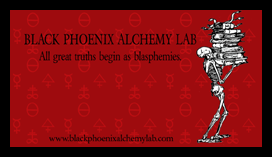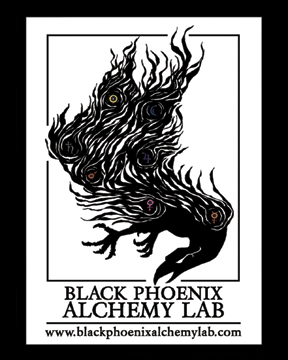 BLACK PHOENIX ALCHEMY LAB, BLACK PHOENIX TRADING POST, BPAL, IMP'S EARS, A LITTLE LUNACY, CARNAVAL DIABOLIQUE and all oil names are trademarks of the Black Phoenix Partnership. All descriptions and original artwork © 2000-2008, Black Phoenix Partnership except for public domain works and Carnaval Diabolique artwork © 2006 Jennifer Williamson. Used with permission, all rights reserved.