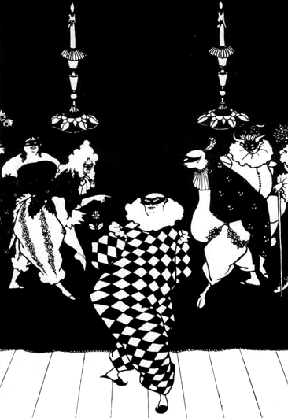 Handmade, Black Phoenix Alchemy Lab Soy Candles
$22.00US





These candles were created by Sara Robey exclusively for Black Phoenix Trading Post. They are made from 100% soy wax with an organic cotton wick, and are generously scented with Black Phoenix Alchemy Lab perfume.

When you light your candle for the first time, make sure the wick is about 1/4" high. Upon first lighting, please leave it going for between 2-3 hours. Soy candles imprint: the wax has a memory of sorts, and will burn best and smell strongest if you establish a good melt pool straight off the bat. This will also help prevent the wax from "tunneling". Soy candles should never remain lit for longer than 2-3 hours at a stretch, and always let them cool completely before relighting. Please make sure your wick is always trimmed to a good height (1/8" to 1/4"), and is always centered. Once the wax has burned down to about 1/2", please discontinue use. You don't want to scorch the furniture or risk cracking the glass!

Do not leave your candles burning unattended. Do not leave them near flammable materials. Keep lit candles away from drafts and vents. Don't eat the wax. Don't use the wax for kinky, sexytime things. Don't play weird double dog dare games with open flames. Keep out of reach of children, pets, and irresponsible grownups. Black Phoenix is not responsible for any unforeseen funnybusiness; use the candles responsibly and wisely, please!

Approximately 6.3oz wax weight.

Approximately 30 hours burn time.






BLACK ROSE
Exquisitely melancholy. The background scent to an ancient exequies. Heavy, dark and floral: a blend of roses, with a touch of amber and musk.
.purchase .
.view cart / check out.




BLISS
A shot of pure, self-indulgent euphoria! A scent that is very, very wicked in its own way: the serotonin-slathered scent of pure milk chocolate.
.purchase .
.view cart / check out.




DRAGON'S BLOOD
Powerful, commanding, blazing with strength.
.purchase .
.view cart / check out.




GRAVE MOSS AND UPTURNED SOIL
The scent of an ancient, long-abandoned churchyard: weed-choked crumbling tombstones under the shadows of midnight and thick black soil disturbed by inhuman hands.
.purchase .
.view cart / check out.




MISKATONIC UNIVERSITY
The scent of Irish coffee, dusty tomes and polished oakwood halls.
.purchase .
.view cart / check out.




SPANISH RED CARNATION
A celebratory scent, spicy and joyful. This is the nation flower of Spain. It symbolizes the suffering of Christ, the passion of lovers, and the laurels of victory.
.purchase .
.view cart / check out.




SHUB-NIGGURATH
The lust incense of a corrupted Astarte. A blend of ritual herbs and dark resins, shot through with three gingers and aphrodisiacal spices.
.purchase .
.view cart / check out.




WHITE RABBIT
Strong black tea and milk with white pepper, ginger, honey and vanilla, spilled over the crisp scent of clean linen.
.purchase .
.view cart / check out.












THERE YET SHALL BE SORROWS
In yesterday's reach and to-morrow's,
Out of sight though they lie of to-day,
There have been and there yet shall be sorrows
That smite not and bite not in play.
The life and the love thou despisest,
These hurt us indeed, and in vain,
O wise among women, and wisest,
Our Lady of Pain.

White sandalwood, black cypress, wormwood, creeping willow, and rue.
.purchase.
.view cart / check out.


THE THIRST OF UNBEARABLE THINGS
By the hunger of change and emotion,
By the thirst of unbearable things,
By despair, the twin-born of devotion,
By the pleasure that winces and stings,
The delight that consumes the desire,
The desire that outruns the delight,
By the cruelty deaf as a fire
And blind as the night,

Lavender, white fig, and Atlas cedar.
.purchase.
.view cart / check out.


IN THE DARKNESS THEY MURMURED AND MINGLED
And they laughed, changing hands in the measure,
And they mixed and made peace after strife;
Pain melted in tears, and was pleasure;
Death tingled with blood, and was life.
Like lovers they melted and tingled,
In the dusk of thine innermost fane;
In the darkness they murmured and mingled,
Our Lady of Pain.

Labdanum, black plum, black currant, violet, and champaca flower.
.purchase.
.view cart / check out.


THE TWILIGHT WHERE VIRTUES ARE VICES
In a twilight where virtues are vices,
In thy chapels, unknown of the sun,
To a tune that enthralls and entices,
They were wed, and the twain were as one.
For the tune from thine altar hath sounded
Since God bade the world's work begin,
And the fume of thine incense abounded,
To sweeten the sin.

Honeysuckle, Moroccan jasmine, and opium smoke.
.purchase.
.view cart / check out.


DRIED IS THE BLOOD OF THY LOVER
What broke off the garlands that girt you?
What sundered you spirit and clay?
Weak sins yet alive are as virtue
To the strength of the sins of that day.
For dried is the blood of thy lover,
Ipsithilla, contracted the vein;
Cry aloud, "Will he rise and recover,
Our Lady of Pain?"

Dragon's blood resin, myrrh, red musk, vetiver, black clove, and cassia.
.purchase.
.view cart / check out.







KHAJURAHO
The fabled Khajuraho temples of India are shrines of love in all its myriad forms. They are a celebration of love itself - transcendental, spiritual and erotic. This is a rejection of sorrow, spiritual ennui and despair. The sexual motifs that adorn the temples, and the temples themselves, are monuments to ecstasy and to passion, and through that, they are also monuments to spiritual fulfillment. It is believed that the realization of moksha by dedicating oneself to adhyatma and dharma can be attained only by first experiencing sexual satisfaction. In the midst of the drudgery and struggle that we sometimes endure during the course of our Earthly lives, it is vitally important that we remember the joy found in kama, and that in kama we can achieve transformation of the body and soul.

This is a blissful, euphoric blend based on an ancient Indian love potion: honey, date palm, tuberose, davana blossom, amber, white sandalwood, vanilla bean, Damask rose, and champaca flower.
.purchase.
.view cart / check out.


LICK IT
An illuminating double ententre! A sticky, sweet peppermint candy cane with a copious dusting of vanilla.

Please do not lick, suck, or nibble the wax.
.purchase.
.view cart / check out.



MIDWINTER'S EVE
A melancholy, deep scent, poignant and brimming with nostalgia. The perfume of sugared plums over a breeze of winter flowers.
.purchase.
.view cart / check out.



OAK, PINE, AND MISTLETOE
Oak bark, pine pitch, and blood red mistletoe berries.
.purchase.
.view cart / check out.



PEACOCK QUEEN
In dramatic contrast to the soft innocence of Snow White and the dew-kissed freshness of her sister, Rose Red, this is a blood red, voluptuous rose, velvet-petaled, at the height of bloom. Haughty and imperious, vain, yet incomparably lovely to the eye, but thick with thorns of jealousy, pride and hatred.
.purchase.
.view cart / check out.



SNOW WHITE
A chilly, bright perfume: flurries of virgin snow, crisp winter wind and the faintest breath of night-blooming flowers.
.purchase.
.view cart / check out.



SPANKED
Sado-masochistic holiday cheer: whip leather, cardamom, patchouli and bourbon.
.purchase.
.view cart / check out.








ALL SOULS
A day of remembrance and intercession. Without the prayers and sacrifices of their families and loved ones, the faithful departed may not be cleansed of their venal sins, and thereby cannot attain beatific vision. On November 2nd, prayers are sung and offerings are made to aid lost souls in transcending purgatory. An incense blend that invokes the higher qualities of mercy and compassion, mingled with the soft, sugared currant scent of offertory soul cakes.
.purchase.
.view cart / check out.



BLACK CLOVE
Smoky Maluku clove and a hint of aged patchouli.
.purchase.
.view cart / check out.


DEAD LEAVES AND DESOLATION
A barren grove, silent. Dry, crumbling oak leaves dance through the skeletal, grasping arms of ancient trees.
.purchase.
.view cart / check out.


PUMPKIN TART
Fresh pumpkin puree seasoned with brown sugar, ginger, nutmeg, and clove baked into an anise seed crust.
.purchase.
.view cart / check out.