Foil-stamped Velveteen Black Phoenix Pouches
$3.50 for the small pouches, $5.50 for the large.



By popular demand, the BPAL pouches have been made available to the public! Black velveteen with silver hot-stamping. The small pouch is 3" x 4", and the large pouch is 5" x 7". The small pouches will hold up to thirteen imps or three 5mls, and the large pouches will hold up to seventy-five imps or twenty 5mls.

The small pouches are $3.50.
The large pouches are $5.50.

Click on the image to order.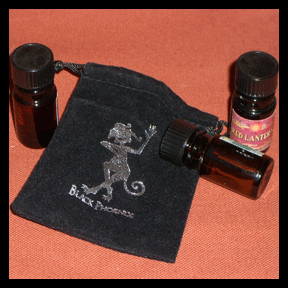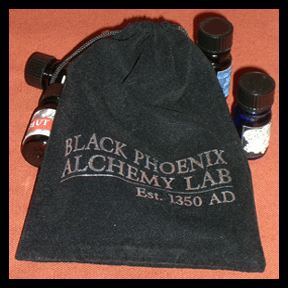 BLACK PHOENIX ALCHEMY LAB, BLACK PHOENIX TRADING POST, BPAL, IMP'S EARS, A LITTLE LUNACY, CARNAVAL DIABOLIQUE and all oil names are trademarks of the Black Phoenix Partnership. All descriptions and original artwork © 2000-2008, Black Phoenix Partnership except for public domain works and Carnaval Diabolique artwork © 2006 Jennifer Williamson. Used with permission, all rights reserved.